On my journey I've picked up quite a few tools to help me get through the ups and downs, mostly downs. Life doesn't come with an instruction booklet. And I'm sure our parents probably know more now than they did when they were raising us.

We've been misled, hurt, betrayed, disappointed and that has all caused emotions to stir up. This is when we tend, as humans, to get stuck. We have gotten stuck in relationships, jobs, family drama & the worst is when our inner voice begins to doubt our self worth & value.

The most important message I have for you is You are Worthy of Love! Regardless of what you've done or haven't done! Telling you is not the same as actually feeling loved. The best way I can help you experience more love is to start with you! There is the spiritual aspect, not bible thumping, that on a soul level your awareness gravitates to, then your foundation, who you are as a person and lastly how you show up in the world. Are you a leader of your life? Let me help you get to the next level. Wherever you are, it is meant to be!
Services...
ANGEL READING

One on One

AngelTherapy®

A session could include

Chakra

balancing

, Energy

work,

Crystal

work,

AngelTherapy®,

guided

Visualizations & Meditations, Mediumship*

&/or sage

Clearing.

No one session is the same.

Receive

angelic guidance

that will give you

positive & loving

messages of confirmation that you're on the right path. Certified since 2006 by

Doreen Virtue

.

*

Mediumship Session

: If you have recently lost a love done & want to make a connection. Please allow at least 6 months from their passing to book a session.

NUMEROLOGY

Report Via Email

What if I told you that there is still m

ore that you can uncover about yourself

?
...And what if I also told you that maybe the way that you think you are showing up might not be the way that

people see you

.
I use Numerology on a

day to day, weekly & monthly basis

, when I

take trips and to play well with others

.

Numerology

can help figure out

difficult relationships & avoid bad ones.

"Numbers are the Universal language offered by the deity to humans as confirmation of the truth" St. Augustine of Hippo

MEMBERSHIP

Yearly Self Maintenance

Just like you go to the gym to maintain your physical body & physical health, you too can maintain your spiritual health.

If you want to clear your energy & chakras, get a monthly reading for what's coming up via numerology or what messages your angels have for you, or astrologically, then this is the package recommended. You will find more peace and harmony in your day to day life.

​You Are Worth It!

NEW MOON

Workshop

Sometimes when we enter a new home or office there is old energy & you don't want it hanging around!

If you have never cleared the energy, many people notice the difference right away of more peace and harmony in their home.

​NOW IS THE TIME!
Results...
Partner to see you in a different light
You can see yourself as a new person
Look forward to living your life
Grateful for being alive
Speaking Up at work
Asking for a raise
Feel "lighter" energetically
Forgive yourself
Feel accomplished
Receive help in unexpected ways
Obtain a better job
Dream Position
​Free yourself from Anger & Resentment
Feel Balanced

Get asked out by the opposite/same sex
Get more attention from lover
Feel proud of yourself
Succeed and make your parents proud
​Feel & Be heard At work, in relationships , in public
Get out of dead end relationships
Feel Relaxed that everything is happening in divine timing
Feel more at peace
Confirm what you've been thinking is right on track
Feel & Be Happy


More Confident
Stay in attitude of gratitude
Be more aware
Cut ties to people, places & situations that do not serve you a purpose any longer
remove any icky energy that makes your chest feel tight
Inner peace
Lift burdens
Trust & Believe In yourself, a Higher Power
Strong connection w/Angels
More knowledge on which Archangels to call
Angelic Guidance
​Less Anxious

Powered by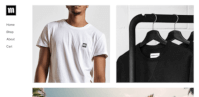 Create your own unique website with customizable templates.