Services
I am so glad you are ready to book a reading!
I want to
first
inform you that I am no longer taking new clients at this time (May 2017).
AND second
I have two AMAZING!!! and beautiful souls! that I want you to meet below. I am referring you to them. Please check out their web sites and see who you feel more comfortable with, checking your energy vibration.
Please note, I am still hosting workshops, register to my newsletter to continue receiving updates on them here:
Sign Up Here
I personally know these women and their intuition and natural abilities to connect with the divine, spirit for guidance is very much in alignment with the way I connect.
​Please Meet...
​
"We all search for meaning, connection, and love in this life and my intention is to open your awareness to the abundance that surrounds you in every moment."

Reach Amanda HERE:

http://mymysticlink.com/mystic-readings/

"If YOU are feeling ready for a big change, ready to stop procrastinating on your dreams and embrace the life your heart truly and deeply desires, I'd love to connect with you!"

Reach Anna HERE:

http://www.annainwonderland.com/contact/
---
Results...
Partner to see you in a different light
You can see yourself as a new person
Look forward to living your life
Grateful for being alive
Speaking Up at work
Asking for a raise
Feel "lighter" energetically
Forgive yourself
Feel accomplished
Receive help in unexpected ways
Obtain a better job
Dream Position
​Free yourself from Anger & Resentment
Feel Balanced

Get asked out by the opposite/same sex
Get more attention from lover
Feel proud of yourself
Succeed and make your parents proud
​Feel & Be heard At work, in relationships , in public
Get out of dead end relationships
Feel Relaxed that everything is happening in divine timing
Feel more at peace
Confirm what you've been thinking is right on track
Feel & Be Happy


More Confident
Stay in attitude of gratitude
Be more aware
Cut ties to people, places & situations that do not serve you a purpose any longer
remove any icky energy that makes your chest feel tight
Inner peace
Lift burdens
Trust & Believe In yourself, a Higher Power
Strong connection w/Angels
More knowledge on which Archangels to call
Angelic Guidance
​Less Anxious

Powered by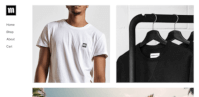 Create your own unique website with customizable templates.