ANGEL PRAYER


I call on the white light of the Holy
Spirit, Ascended Masters, Archangels, Angels and Elementals to guide me this
day. Open my eyes to the truth of
who I am and the beauty that Universe/God/Goddess has created.
Remind me on this day to be loving to others and myself.
I place my family, friends and loved ones on Your altar and give thanks
for all that I have NOW. Thank You
for my answered prayers as I begin to acknowledge them as I let go of all false
beliefs, fears and worries. My
concerns I give to you and I pray that from this day forth I am open to receive
HEALING and LOVE. And So It Is! Amen!

​
Find My Prayer Published in: "365 Days of Angel Prayers"
Powered by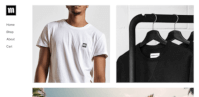 Create your own unique website with customizable templates.