Hi, Do You Want to Stop Feeling Looney & Lonely...
​... And Start Living Liberated?
​

​
Then You'll Be Glad to ...
Sign Up
for the
New Moon Workshop Series.
​
​
You Will Learn
:
9 Steps to Begin Living a Life You Actually Choose (What was missing in the movie "The Secret")
Why What You Have Been Asking, Praying & Begging for, Has Not Come into Your Life
​
The #1 Reason Blocking You from Achieving Your Goals
​


​PURPOSE & BENEFITS?
​
Create More Balance in Your Life
Love Your Life Even While SH** is Hitting the Fan
​
Spark Connections with Other Like Minded Individuals
Ignite Your Intuitive Skills
Visualize & Ensure the Future​ You Want
​
​
​
​​WHAT DOES IT COST?
​​
​
Investment $ In Your Future Life & Those that You Affect in Your Life
​
​
​HOW DO I SIGN UP?​​
​


​WHAT IF I WANT A DISCOUNT?
​
Sign Up for a Yearly Pass! Benefits Include:
​
1. All Access Pass to All Upcoming 2019 New Moon Workshops
2019: Moon Months: Aug, Oct, Nov & Dec

2. Bring a Friend for *$10
*(First Time Members Only)

3. Facebook Group Admission for Prayer Requests & Impromptu Angel Readings for the Day, Week or Month

4. Receive *Guidance from Your Angels, Archangels & Spiritual Entourage
*Email 1 Question per Month for Guidance

5. 10% Discount for Upcoming Angel & Spiritual Products, Programs & Events in 2019

​

​

​HOW LONG WILL YOU HAVE THIS OFFER?
​
STARTS SOON!
​Only 11 Spots Will Be Open

WHEN IS THE NEXT ONE?
​

LOCATION: Long Beach Home Office or Beach During Warm Months

INVESTMENT: $35.00 for 1 Event (Value over $200)
YEARLY: Coming Soon for 2019



​TESTIMONIALS

​
"I felt a strong connection with the group, and the instructor had a great inspiration to the class.... cant wait till the next new moon." (2011)
"Love the energy of God and the Angels support... Awesome as always!!!!." (2012)
"I love doing this meet up bless You all...." (2014) Edmund Campos

"Oh my God, I was so touched AND relieved by the help I was given. I actually feel so much better spiritually and energetically! Thank you, thank you, thank you! Blessings... It was beautiful and so was Xochi. What a lovely spirit. It was very powerful and so many angel images. It was one of the nicest experiences I have had in a long time." (2012)
"I just love you Ms. Xochi. Thank you for all that you do and for being the shining light that you are. You truely are a blessing and an earth Angel to all of us. I am so glad our paths have crossed:) Blessings, love and light to you." (2013) Marina G

"I just wanted to thank you. This time last year I had a telephone conversation with you that lifted my spirit. And that led me to a series of wonderful changes and a new attitude towards life. I want to thank you from the bottom of my heart for being so kind and understanding to me and sending some light into my life. " Orly P. (2014)

"This is the second time I've been to New Moon Manifestations and I have to tell you that I loved it! The group is intimate... I love that we not only manifest for ourselves, but we do it for the others in the group. It brings everyone together and I love that I always come home happy and feeling clearer and refreshed :)​" Former MeetUp Member, (2011)

"After one coaching session it has been a little easier coping with my heartbreak. I have only cried once oppose to crying several times over the span of weeks." Tanisha P. (2015)

"I felt better, clear and I could feel the good energy."

"The workshop made me feel comfortable & joyful."

"Learning about manifestation is the best part of the workshop."

"Positive affirmations about my pregnancy were wonderful. Thank you!"

"When I shared my manifestations, it was very powerful."

"Grateful for the reminder that the Universe provides abundantly!!"

"Without exaggeration, every single time I speak with Linda she guides me guide me to learning more about myself, especially by identifying and releasing self-sabotaging beliefs. I am always listened to with open heart and always feel validated. There have been tough times in my life; she gently and in simple terms guides me back in touch with my True self. She gives suggestions to practice, tips for healing, and she is very genuine when asking about how such practices worked. I would recommend a session for anyone seeking a better quality of life."
Claudia B.(Client since 2009)



​
REGISTER NOW
​






​

If Opportunity Doesn't Knock, Build A Door, Open It... and Walk Through It!
​
Angels & Love,
Ms. Xochi
Creating Angelic Experiences
www.AngelicExperiences.com
(949) Angel 44
Ms. Xochi is a
10th generation clairvoyant
. She became an
ANGEL THERAPY PRACTITIONER
® (2006) and a
certified Medium
(2007) by
Dr. Doreen Virtue
. She has practiced and studied the metaphysical and spiritual for over 15 years, helping hundreds receive clarity, guidance and direction. Ms Xochi was recently interviewed on the
national broadcasting network, Telemundo,
for her Mediumship abilities to
connect to the spirit world
. Ms. Xochi's practice consists of helping women who are
struggling with anxiety
& are
freaking out
over the dreadful decision of
staying or leaving a relationship
. She teaches skills to find
clarity & direction
so that they can move forward in the right direction.
P.S. If you know someone else that might be interested in this workshop please feel free to share & forward this to a friend.



​

​
​MORE INFO ABOUT THE MOON
The Moon cycles every 28 days. At the beginning of the 28 days the Moon's light is hidden and the sky fills with only the the light from the stars. This is the Magical Moment of the Moon that intensifies your desires and the Universe amplifies its support for you.

I cordially invite you to come and enjoy this Magical event!

Celebrate Your Life because You Are Worthy!


​



Powered by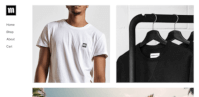 Create your own unique website with customizable templates.