Hello Amazingness!
Resolutions? How about we call it
Manifestations
or
Goals with Tools to take the Action Steps
. This is one of my favorite workshops of the year.
It is a time to
become a Master of Your Destiny!Angels constantly send us messages
and we're so busy living our life and being on the "go" that
we don't listen or notice them.
Make some time for yourself, your angels, your soul, your spirit. Give yourself the gift of time and invest in yourself. This will give you a head start this year of 2018.
What To Expect:
Meet Like Minded People
Guided MeditationLaw of AttractionNumerologyPersonal
12 Month Spread designed exclusively for youVision Board (Personal Calendar is optional)
​
Parent?
I often give the recommendation in my "
3 T's to Transform Your Relationship with Your Teen
"
Free Report
(
www.LindaAvalos.com
) to spend quality time together and vision boards is one of my favorites! Share your dreams, goals and hold your teen accountable and let her hold you accountable and achieve those goals this year! #EmpowerYourDaughter
*If you are bringing a child under the age of 13 or under, there is no charge!
~~~~~~~~~~~~~~~~~~~~~~~~~~~~~~~~~~~~~~~~~~~~~~~~
DATE
: 1/13/18
TIME
: 12:30 PM
DURATION
:Approximately 5 Hrs. (see agenda above)
COST
: $88.00
(value of over $750.00) *Price is $97 @ the door
Benefits:
You will connect with like minded individuals
You don't have to spend $ on a calendar, because you will leave with your own, personalized
My individual consulting starts @ $197/hr and in a group setting like this, it's less
You don't have to purchase any of the supplies, nor deal w/gathering magazines for your vision board
You can visualize, manifest & set attainable goals to get to next level at work, whether you work for yourself or someone else
You can have accountability by placing deadlines on your personalized vision board/calendar
You can use the vision board to inspire your work goals throughout the year as you see it monthly
You can post places you want to visit on your vision board/calendar
Post deadlines of when to meet with travel agent, purchase airline tickets, rent RV, and the like...
Plan your next vacation, staycations, or mini road trips
You can set the dates to connect with nature, visit sacred sites, and meditation time on your vision board/calendar
You will have your own personal 12 month spread from the collection of ALL my Angel card decks to post one on each month of the calendar
Have an Angelic Experience during the guided visual meditation I give ...
You can post dates to declutter, organize closets, the pantry, move, purchase new furniture, upgrade the linens, etc
You will have your personalized calendar with images to show what you want your home to look like especially if you want to re/decorate
Relieve anxiety & recruit people/family WAY in advance for cleaning, moving, garage sales...
Plan what books you will read for the year in advance. Book club anyone?
And More!

Woo! This will be a Magical year for you!
~~~~~~~~~~~~~~~~~~~~~~~~~~~~~~~~~~~~~~~~~~~~~~~~
DATE
: 1/13/18
TIME
: 12:30 PM
DURATION
:Approximately 5 Hrs. (see agenda above)
COST
: $88.00
(value of over $750.00) *Price is $97 @ the door
Are You Ready?!
REGISTER HERE:
This is my vision board from 2017...
~~~~~~~~~~~~~~~~~~~~~~~~~~~~~~~~~~~~~~~~~~~~~~~~

Register Here:
Powered by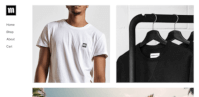 Create your own unique website with customizable templates.