Have You Had an Intuitive Reading with Me? Followed Any Guidance I Have Given? Whether it's from Angelic Experiences Call or a One on One, I would Really, Really, Really, Really like Some Feedback from You.
---
FEEDBACK AND GRATITUDE READINGS
with Ms. Xochi
WHAT:
I am on a mission to help out more people and have a bigger impact of change in the world. I need your help. I am doing market research and have a few questions that will help me do my best as a Spiritual Coach, Intuitive and more. I need to find out what helps you? What has a bigger impact? and the like.
HOW
: You will schedule two (2) appointment times
HERE
. One for Feedback and the second for an Intuitive Reading.
WHAT DO I RECEIVE
: You receive a 30 minute Intuitive Reading. This could be for connecting with your angels or a loved one that has passed on.
WHERE
: Schedule 2 appointments --->
HERE
. These will be done over the phone or via Skype.
PHONE ACCESS:
218. 862.1300
YOUR CODE
: 678246
CALL DURATION
: 30 to 45 minutes.
GUIDELINES
:
You will be asked to say your name, please do so, for my purposes.
In order to qualify for this gratitude Intuitive Read, you must have some experience working with me.
Must schedule both appointments by or before February 8, 2014
---
Sending You Angels Now****
Ms. Xochi
Angelic Experiences
(949) ANGEL44


















©2014 Creating Angelic Experiences | All Rights Reserved | PO BOX 3691, Long Beach, CA 90803
949.ANGEL44 |
www.lxavalos.com
---
Powered by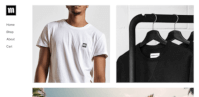 Create your own unique website with customizable templates.