Let's Talk
One on One

AngelTherapy®

A session could include

Chakra

balancing

, Energy

work,

Crystal

work,

AngelTherapy®,

guided

Visualizations & Meditations, Mediumship*

&/or sage

Clearing.

No one session is the same.

Receive

angelic guidance

that will give you

positive & loving

messages of confirmation that you're on the right path. Certified since 2006 by

Doreen Virtue

.

*

Mediumship Session

: If you have recently lost a love done & want to make a connection. Please allow at least 6 months from their passing to book a session.

Group

Invite 5 to 10 friends for 20 minute AngelTherapy® readings at a group discount rate.
​
As a hostess, you will receive a free 45 minute reading and a house cleansing ceremony.

Community

Sometimes when we enter a new home or office there is old energy & you don't want it hanging around!

If you have never cleared the energy, many people notice the difference right away of more peace and harmony in their home.

​NOW IS THE TIME!
Results...
Partner to see you in a different light
You can see yourself as a new person
Look forward to living your life
Grateful for being alive
Speaking Up at work
Asking for a raise
Feel "lighter" energetically
Forgive yourself
Feel accomplished
Receive help in unexpected ways
Obtain a better job
Dream Position
​Free yourself from Anger & Resentment
Feel Balanced

Get asked out by the opposite/same sex
Get more attention from lover
Feel proud of yourself
Succeed and make your parents proud
​Feel & Be heard At work, in relationships , in public
Get out of dead end relationships
Feel Relaxed that everything is happening in divine timing
Feel more at peace
Confirm what you've been thinking is right on track
Feel & Be Happy


More Confident
Stay in attitude of gratitude
Be more aware
Cut ties to people, places & situations that do not serve you a purpose any longer
remove any icky energy that makes your chest feel tight
Inner peace
Lift burdens
Trust & Believe In yourself, a Higher Power
Strong connection w/Angels
More knowledge on which Archangels to call
Angelic Guidance
​Less Anxious

Want More?
If you want to get a feel for my energy, you can look through the library of videos on my
YouTube Channel
(copy & paste: http://www.tinyurl.com/MsXochiYT).
​
Powered by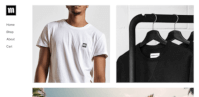 Create your own unique website with customizable templates.