If You're Sick & Tired of Feeling Drained, Confused and Lost,
Then You'll Love these Videos to Help you Find Answers, Clarity & Direction.


Join me and
connect to Archangels, YOUR angels
and a
Community built on Supporting Each Other
.
I will show you how to
find Clarity, Connection & Direction
. You too can receive
Direct Messages from Your Angels
.
​
You will
receive answers
to your daily struggles; and find clarity so you can
move forward in life with peace & harmony
.
DO ANY OF THESE STATEMENTS APPLY TO YOU?
1. I am Struggling with Health, Money, Relationships and Life
2. I Want to Know What Messages My Angels Have for Me.
3. I Feel like I've Lost My "Connection".
4. I Need Guidance Now.
5. I am in a FOG,
6. I Need to make a decision and Don't Know What to Do!
If you Answered YES to any of the above, it's a sign that you need an
Angelic Experience
.
What if you found out that
you are not alone
and
you always have help, it's just a matter of asking
?
If you are
unable to keep cool, calm and collected
at work, with your partner and for yourself, you are probably
holding on to emotions that are not yours
. If you are
tired of swimming upstream instead
and
want to flow with the stream of life
, I invite you to join me.
In order to for you to have different results, you must begin taking different actions
. If you keep repeating the same patterns in life and could not only use some guidance but need it, then let this be the
first step to creating a door
...
Join me and you will discover:
The 3 Magic Steps on how to call on your angels,
Essential steps to Breakthrough your Breakdowns,
Learn to recognize what emotions are really yours, release negativity, and move into Blissful Boundaries;

I am devoted to helping you understand that you are never alone, your angels are always with you. I honor the space to create Your Angelic Experiences.



"Don't Waste Another Minute Waiting for Opportunity to Knock.. Create a Door,

Open it and Walk Through it

..."




Note: You will also receive a complimentary
subscription to my newsletter, Gratitude Gazette.
Be assured I will NEVER share, rent or sell your information
to any other organization.





Sending You Angels now****
Ms. Xochi
Angelic Experiences
(949) ANGEL44

PS ~ I give away lots of tools and tips so you can use on a daily basis.
Powered by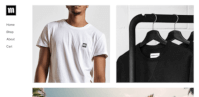 Create your own unique website with customizable templates.